'American Reunion' aptly named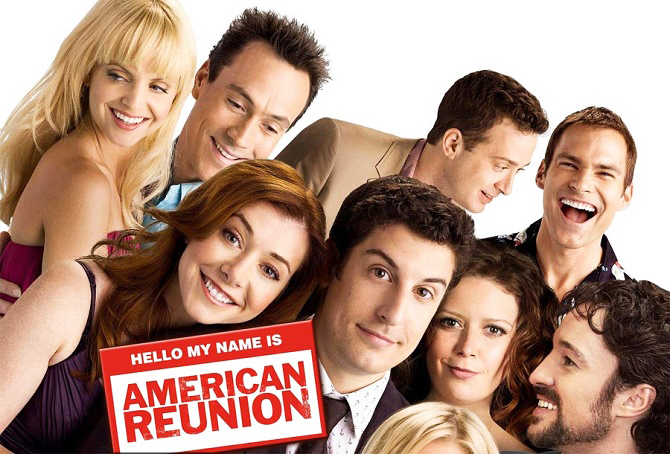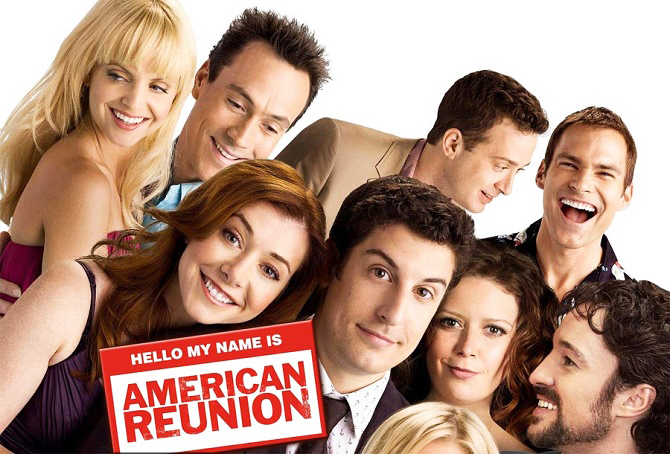 I want to start off by saying — if you never have seen any of the original "American Pie" movies, not the spin-offs, then do yourself a favor and watch them before "American Reunion." The latest in the "American Pie" series is about a class reunion. Go figure.
The class of '99 is back in East Great Falls. Some are more accomplished than others with jobs, children and extravagant lifestyles. There are exceptions, of course.
Stifler (Seann William Scott) is still the same prank-pulling jerk he was in high school.
In this film it turns out that Stifler really does just want to be a part of the gang, even though the gang plans to show up a few days before the reunion and purposely doesn't tell Stifler.
However, Stifler turns out to be useful, when it turns out a teenage neighbor that Jim (Jason Biggs), babysat at one time, has a crush on him. When the gang gets into a fight with some high school students. Meanwhile, Jim and Michelle (Alyson Hannigan) are having some trouble in the bedroom, and their attempts of reliving their high school sexscapedes, keep failing.
Oz (Chris Klein) shows up at the reunion with his girlfriend and a does his former choir girl flame Heather (Mena Suvari) — with her current boyfriend. It's immediately apparent they either one may not leave with the significant other each came with.
Finch (Eddie Kaye Thomas) talks a big game about his ladies and world travels when he first arrives.
Only later in the film does everyone find out he became the sell-out he hated and never had the adventures he boasted about. Later in the film, Finch is forced to fess up the truth.
Kevin (Thomas Ian Nicholas) shows up at the reunion to catch up but ends up being more concerned with having a guys weekend. His home life is filled with more estrogen than he can handle. After seeing first love Vicky (Tara Reid) and visiting their old romantic stomping grounds, Kevin wakes up to what he thinks is a mistake.
By far, the best part of the film was the last 20 minutes, in which all of the original cast, including some more minor characters make an appearance. Think MILF.
This was definitely my favorite part of the film. It will leave you feeling nostalgic.
During the reunion scenes in the film the soundtrack is amazing. The '90s is obviously the theme for the film as it rightly should be. "American Reunion" brings on the laughter with new humor and references from the past.
Don't expect something new. This film is exactly what the title claims, a reunion. I recommend this film to "American Pie" diehards as well as to a moviegoer who wants to laugh.
Rating: A