America Recycles Day celebrates creating a better environment
From Instagram and Twitter to college campuses and cities, people are talking about America Recycles Day.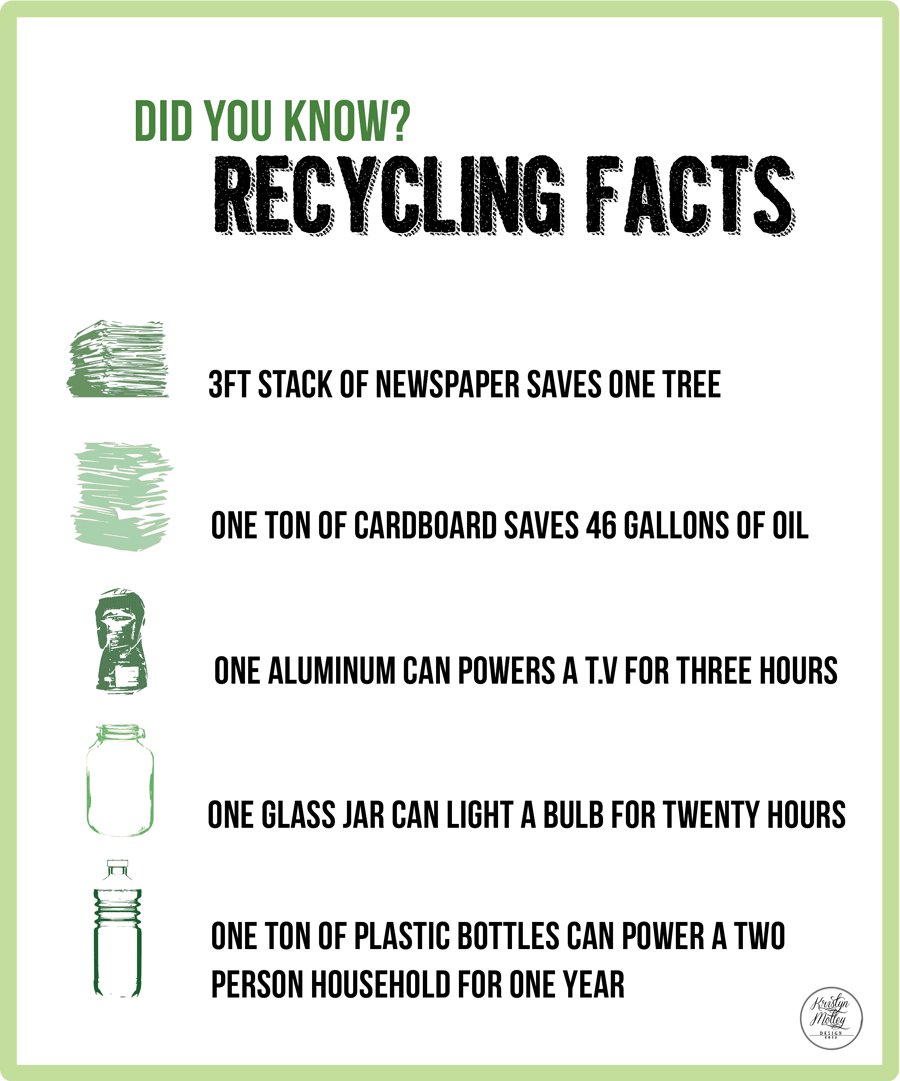 Each year on Nov. 15, U.S. citizens across the nation join together on America Recycles Day (ARD) to conserve resources, save energy and help reduce global warming.
Diana Askins, Oklahoma Recycling Association Advisory Council member, said the three goals of America Recycles Day are to bring about awareness and advocacy for recycling, as well as action. She said there is one easy step people can take towards generating less waste.
"If you're going to do nothing else, the one thing I would say is to quit buying plastic water bottles," Askins said.
She recommended buying steel or plastic reusable water bottles.
Sociology major Allexus Joseph said she used to drink up to five water bottles each day, but she uses fewer bottles these days.
"I try not to throw them away — I just keep them," Joseph said. "Then when I need a water bottle I have one in my car."
She said does not recycle very often because it is not convenient. She said she took an environmental class in high school and was sad to learn only a small percentage of what people put in recycle bins actually gets recycled.
"I don't have recycling bins at home, but if I see a blue can or anything available, I put things into it," Joseph said.
Askins said other ways to cut waste are to only print when necessary and use the backside of papers as scratch paper. Askins said t-shirts can be made into rags, bibs, or passed on as hand-me-down clothing, and aluminum cans can be used for crafts.
Newcastle concurrent student MaKenna Nowlin said she started recycling cans last year after entering her name into a scholarship that was based on the number of cans she recycled. However, she said the more she looked into recycling, the more she began to participate in it.
"It's a lot better for the earth," she said. "Why throw something away when it can be reused?"
Nowlin said now, her family recycles nearly everything.
"We save up all of our plastics and all of our cans," Nowlin said. "We take them to the police station and dump it there [into a recycle bin]."
According to a poll taken by the Pioneer, 36 percent of the students surveyed do not recycle.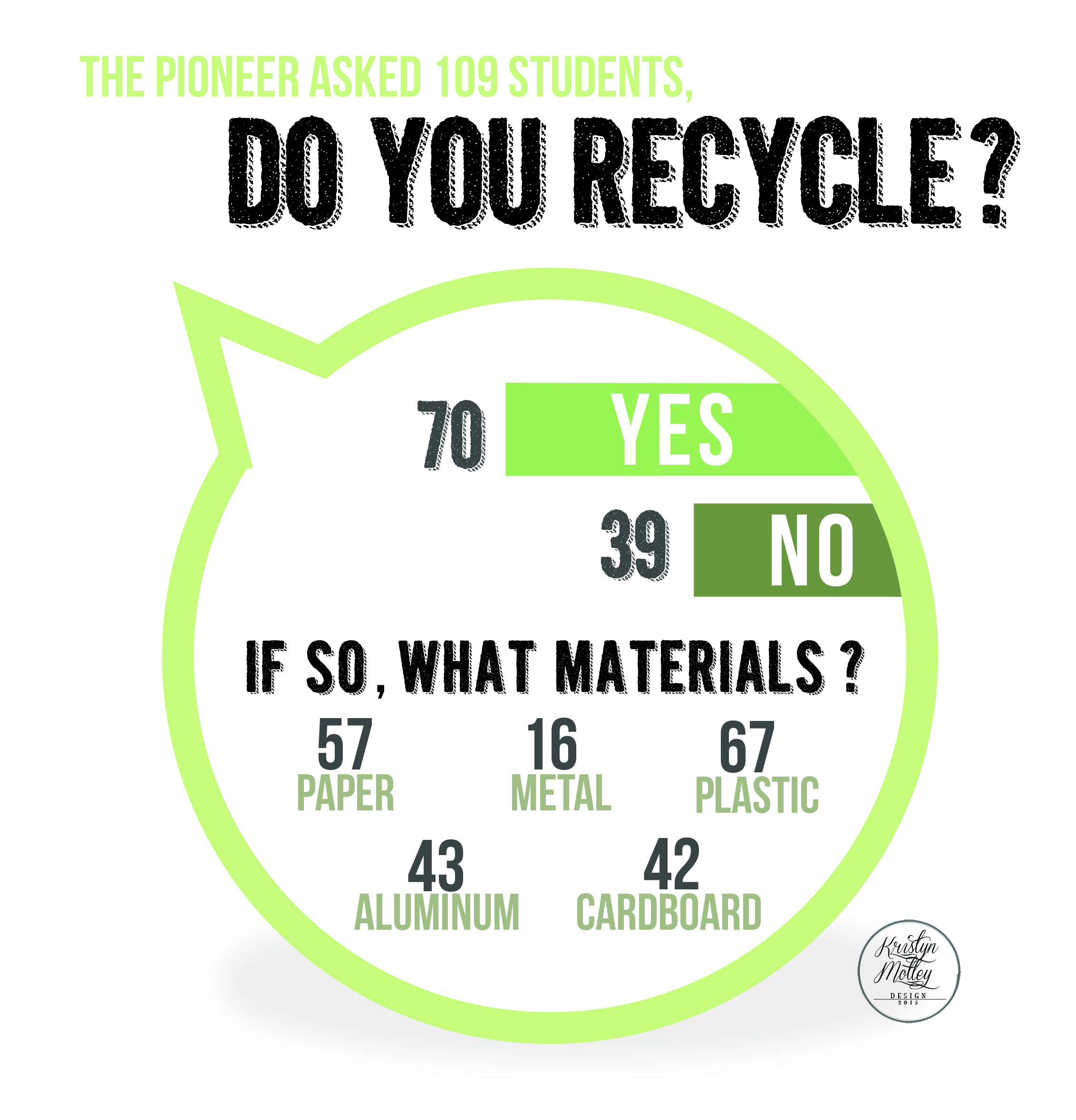 Undeclared major Jerry Huerta said like most people, he has a lot going on and recycling does is not very high on his to-do list.
"I probably just don't think about it," he said. "I'm sure it's good for everyone in the long run."
In 2013, according to the The United States Environmental Protection Agency, every American generated about 4.6 pounds of waste daily and recycled approximately one third of it (roughly 1.5 pounds).
Today, Americans recycle around 33 percent of their waste. In 2013, recycling and composting kept 87.2 million tons of materials out of landfills.
Askins said though most curbside recycling services do not like glass because of its tendency to break in transit, it is the one material that can be utilized repeatedly.
"Glass is the thing that can be recycled over and over and over again," she said. "It can go through many cycles of being recycled."
Additionally, those who recycle a water bottle, glass jar or paper sack could win a refurbished iPad mini 3. Contestants only need to post a photo holding a recyclable product on social media with the hashtags #IWillRecycle and #Sweepstakes to be automatically entered to win.
Contestants can enter through Friday, Nov. 20 and photos can be posted on Twitter @KABTweet or @RecyclesDay, or on Instagram @KeepAmericaBeautiful. For more information, visit http://americarecyclesday.org/2015/10/27/iwillrecycle-sweepstakes/.
For more information about America Recycles Day, visit www.americarecyclesday.org.
Visit pioneer.occc.edu throughout the weekend for information about America Recycles Day.