America Recycles Day celebrated nationwide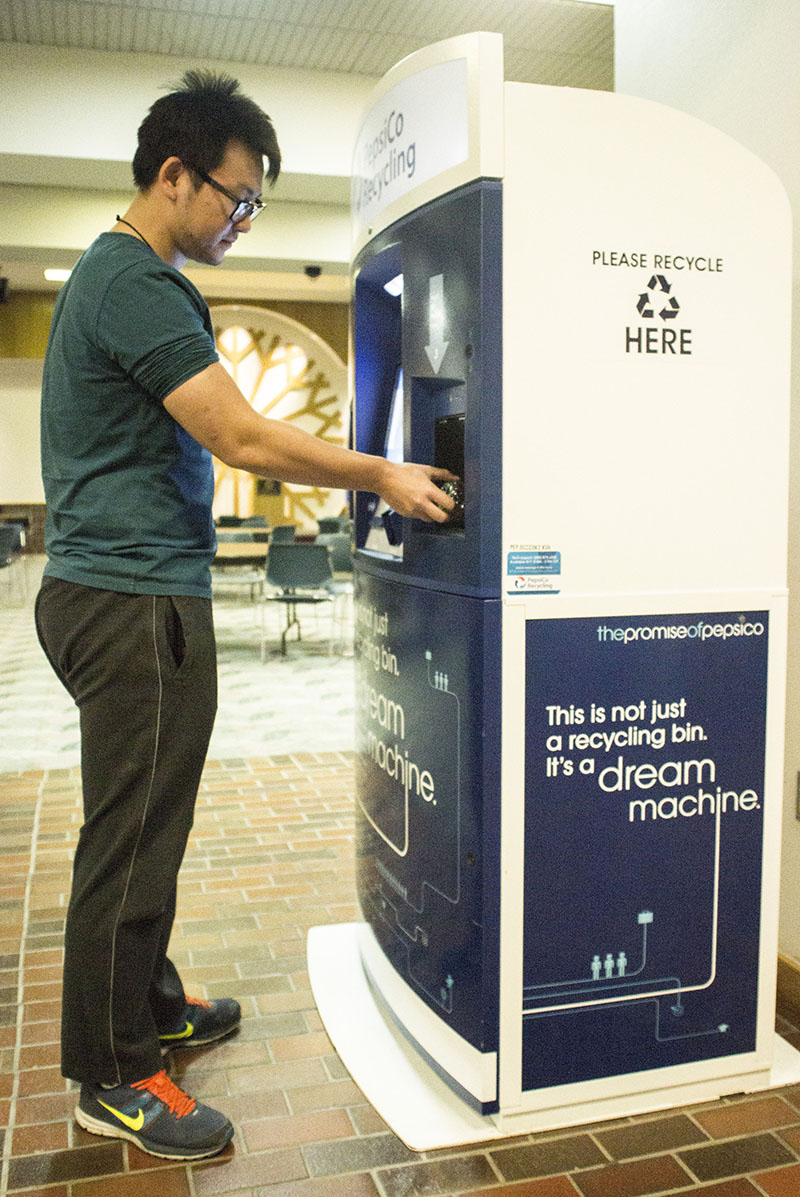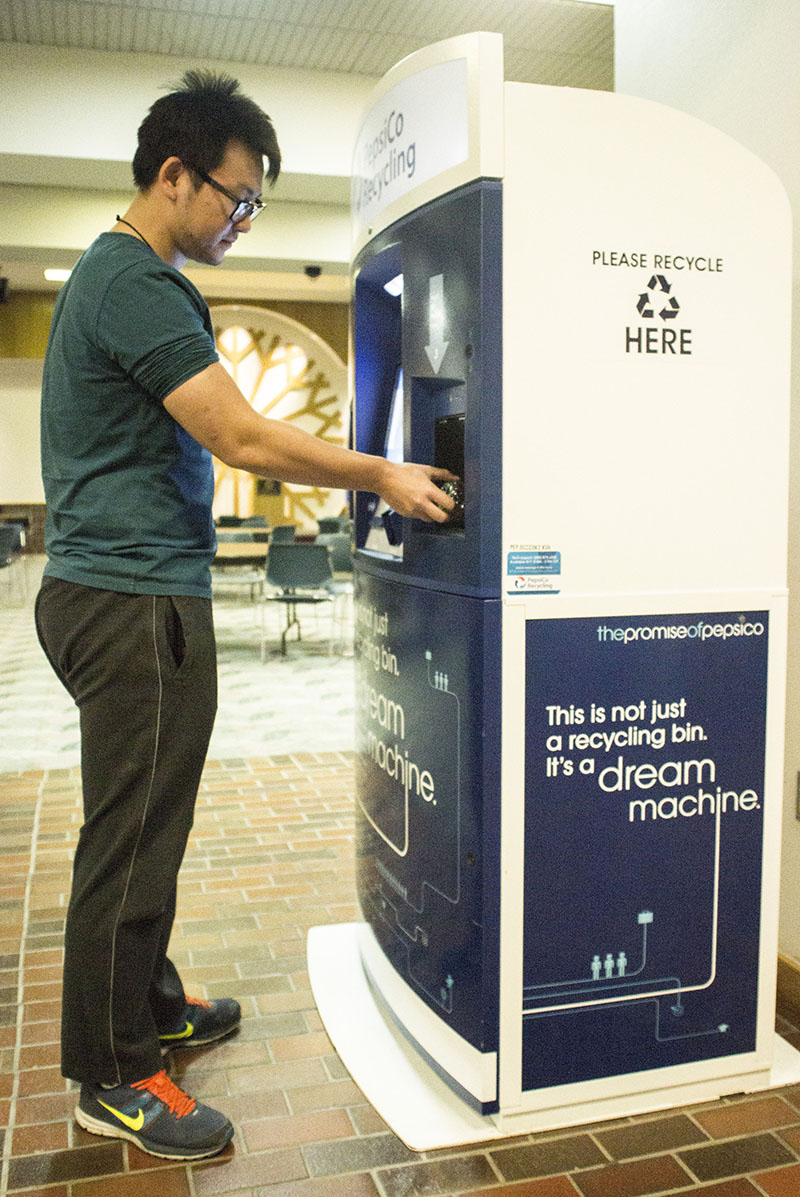 The benefits of recycling are undeniable. The Environmental Protection Agency encourages
recycling to reduce the amount of waste that goes into landfills and incinerators, conserve
natural resources, prevent pollution, save energy, reduce greenhouse gasses. Recycling
also can lead to new, well-paying jobs in U.S. recycling and manufacturing industries.
According to the Keep America Beautiful organization, most people's aversions to recycling
stem from shortfalls of willingness or a scarcity of information.
OCCC occupational therapy major Andria Wallen said she doesn't usually recycle but said
she would if OCCC offered more ways to do so. Wallen said recycling is important.
"I don't really see a whole lot of recycling bins," she said, "but I think if I saw them more then … I would do that."
America Recycles Day takes place each year on Nov. 15. It is a nationally recognized day for educating the public about recycling, and encouraging Americans to recycle and buy recycled products, according to americarecyclesday.org
All-recycling-facts.com suggests recycling in some form or another has probably taken place since the dawn of man. Basic goods have not always been as cheap or easy to produce as they are now. Reusing materials has been a matter of basic survival since well before any large-scale recycling programs took form. Times of war and economic depression in American history placed great value upon reusing everything people could.
However, an economic boom took place after World War II that brought cheap, disposable goods flooding into American households. For the average consumer, it suddenly made more sense to throw products out and buy new ones then to repair and reuse old ones. This created many unintended detriments to the environment.
In the '60s and '70s, an awareness of these detriments was growing among the American people. Recycling developed into a mainstream ideal once more; a concept heralded by the first Earth Day in 1970.
America Recycles Day began in 1997 as a day to encourage more Americans to join the  movement to use our resources more responsibly, according to americarecyclesday.org.
It is a campaign sponsored by Keep America Beautiful, Waste Management and several other organizations that encourage Americans to recycle.
Volunteers in hundreds of communities around the nation are organized through America Recycles Day to take part in events to educate and raise awareness of the benefits of recycling, according to their website.
Individuals and organizations can register to host a recycling day event of their own or can join an existing event in the community at americarecyclesday.org.
The site helps users learn about recycling in their own community and offers instruction to help transform one's household, workplace, or school into more environmentally responsible entities. Individuals can also find out what materials are recycled in their community by visiting their city website.
Student Life Coordinator Kendra Fringer said there are no America Recycles Day events scheduled on OCCC's calendar as of now. She said students are encouraged to take part in this nationally celebrated day in whatever way they can.
Pre-nursing student Guillermo Flores said he hadn't heard of America Recycles Day before but said he does recycle and thinks recycling is important.
"I try not to be wasteful," he said. "A lot of people don't have a lot of stuff like we do in this country so we should always keep that in mind."
To learn more about America Recycles Day, to host or join an event, or for educational materials, visit americarecyclesday.org.