Adopt-a-street clean up planned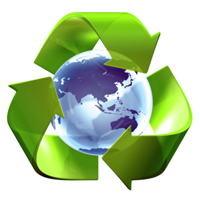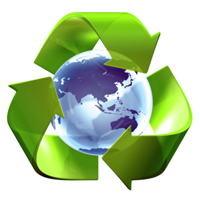 As part of Green Week and the celebration of the planet on Earth Day, OCCC will host a service day to clean up its adopted street, a stretch of May Avenue that runs from SW 74th Street to SW 86th Street.
The LitterBlitz cleanup will be from 1 to 5 p.m. Friday, April 22.
This is the second service day this semester where volunteers picked up OCCC's adopted street, said Jill Lindblad, Service Learning and Student Life Programs Coordinator.
"When we went out April 1, we found a ton of trash all over the place," she said.
"We tried to clean up as much as we could, but there was still plenty left to be cleaned up. We will go back out on April 22 and clean that area up again, and try to keep it nice and neat."
Lindblad encourages any student, staff or faculty member to volunteer.
"Anybody that would like to come, we'd love to have you. The more hands we have, the faster the cleanup goes and the more we can clean up."
As part of the Keep Oklahoma Beautiful campaign, OCCC received supplies to use while collecting trash, Lindblad said. Keep Oklahoma Beautiful encourages groups and organizations to get involved in keeping Oklahoma clean, Lindblad said.
Volunteers should dress appropriately for the occasion, including wearing closed-toe, comfortable shoes, Lindblad said.
"There have been times when we found needles in the ground and things like that," she said.
"We definitely take precaution because we don't want students touching those things.
"If they're out there, we want to make sure they're wearing the appropriate clothes."
Orange vests will be provided for safety reasons, Lindblad said.
Students also are encouraged to bring water and sunscreen.
"We will have some water, but we also encourage students to bring water themselves," Lindblad said. "We always provide refreshments and snacks at the end of our service days."
"I'm glad we take part in keeping [the area] pretty," Lindblad said.
"I hope our work helps people keep it clean and realize it isn't a dumping ground."
For more information or to RSVP, contact Student Life at 405-682-7523, e-mail jlindblad@occc.edu or stop by their office on the first floor of the Main Building.