Adjunct professor crowned as Mrs. Oklahoma runner-up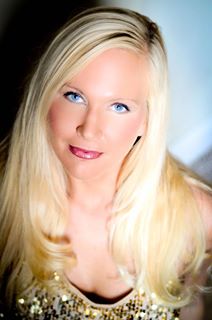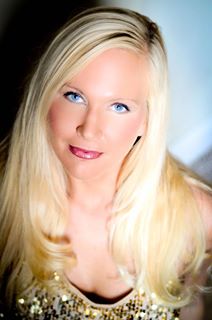 Jennifer Beard can recreate the bittersweet moment she learned she had won second place in the Mrs. Oklahoma beauty pageant in 2014.
The adjunct English professor was standing on stage with the other remaining finalist, awaiting the results.
Although she knew in her heart that she would not win, she said, she smiled nervously and hoped for the best.
As the emcee announced Beard's name as the first runner-up, she said she was not surprised. She smiled a beautiful wide smile and congratulated her friend, Michelle Evans, as they crowned her Mrs. Oklahoma.
"You do what you have to do," Beard said. "I am very well trained on how to act in all situations."
Although Beard did not win the crown of Mrs. Oklahoma, she said she will compete again.
"I did all that I could, but I will compete in the next Mrs. Oklahoma pageant in hopes of placing first," Beard said. "You do the best that you can and you learn from it."
Contestants compete in three categories; fitness, evening gown and final answer.
"You don't have to do the best in everything, but you have to do well in everything," Beard said.
Beard believes that, although a beautiful outward appearance is important, inner beauty and the way that one treat's others is the most imperative aspect of beauty.
She became inspired to compete in beauty pageants from her close friend.
The Mrs. Oklahoma Beauty Pageant is held in Guthrie and is a competition for married women of all ages. The winner receives a cash prize and the crown of Mrs. Oklahoma.
Should this year's winner capture the national title, Beard would take her place at the state level. Beard's favorite category in the competition is the fitness portion. She won the overall fitness award in the Mrs. Oklahoma Pageant.
With her husband owning a crossfit gym, it is easy for her to stay physically fit.
"Three weeks prior to competition, I eat clean and take part in crossfit at my husband's gym," she said. "I love being physically fit and seeing the changes that have taken over my body."
Most of all, she said, she loves how being fit gives a person confidence.
Beard was born and raised in Stillwater. Growing up she enjoyed being involved with dance and being a part of the pom team.
She continued her education at Oklahoma State University. Not only was Beard involved with Greek life, but she also had a passion for English.
She earned her master's degree in English from the University of Central Oklahoma.
Beard and her husband, Scott, have two daughters, 13-year-old Sydney and 6-year-old Berkley. She said Sydney enjoys working out alongside her mother and father at their gym, and completing the challenges that come with crossfit.
Besides teaching English at OCCC, Beard is a high school teacher at Westmoore.
Beard said she teaches because she has a passion for helping people reach their full potential in life and seeing changes in them.