'2048' puzzler fun for all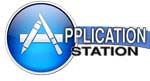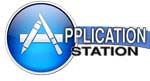 I have numerous games on my iphone.
From "Quiz Up" to chess, there are few games I don't enjoy playing.
But the puzzle game "2048" is, without a doubt, the game I love playing most.
The objective in "2048" is to slide numbered tiles on a 4×4 grid to combine them and create a tile with the number 2048.
Tiles slide as far as possible in the chosen direction until they are stopped by either another tile or the edge of the grid.
When two tiles of the same number collide, they will combine into a tile with the total value of the two tiles that collided.
So when two tiles with the number four collide, they will combine to create a number eight tile.
After each turn a new two or four tile will appear, even if the tiles you move don't combine.
When you run out of space on the grid, the game is over.
If a player's tile reaches the value of 2048, the game is won and players can continue to play beyond the 2048 tile to reach higher scores.
There is nothing bad to say about this game.
"2048" is my go-to game when I'm bored and have nothing else to do.
It's extremely simple and easy to use.
And if you get bored or stuck, you can enter the game's challenge mode.
All I can say about challenge mode is this — it's very difficult.
In each challenge you have to collect a selection of tiles and you'll have a set number of moves to get them in.
There are currently 64 challenges.
All-in-all, the game isn't particularly challenging and doesn't require an abundance of skill or concentration to win.
And while "2048" isn't as popular as it was last March, the game is nonetheless a fun, competitive experience anyone can enjoy playing.
To contact Ethan Cooper,email pioneerphotog@occc.edu