Job Fair honors vision of Opportunity for all Americans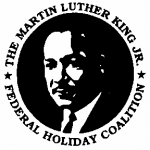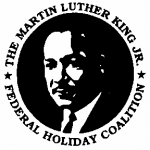 Students who might be looking for potential employment options can attend an upcoming job fair where they can explore careers in a variety of fields.
Work Ready Oklahoma is partnering with the Martin Luther King, Jr. Federal Holiday Coalition to host a job fair on Jan 18. at the Bricktown Chevy Events center from 9 a.m. to 1 p.m.
The event is meant to bring together a number of high profile employers and to draw local job seekers, and is being held in honor of Dr. King's vision of opportunity for all Americans.
Employers that will be at the Events Center are Arvest Bank, Heritage College, Integris, Mercy, Tinker Federal Credit Union, Embassy Suites, Buy for Less, and more.
The event also features a free Linkedin profile consultation, complimentary headshot photos for your profile, and drawings for prizes like an Apple Watch Sport edition.
"Through this job fair held on Martin Luther King, Jr. Day, the OKC MLK Coalition honors Dr. King's vision of opportunity for all Americans and helps make that vision a reality through employment possibilities," said Work Ready Oklahoma Executive Director Sandino L. Thompson.
Work Ready Oklahoma provides analytics and workforce solutions, and delivers services to the less fortunate members of the population, and to strengthen the community of OKC.
The OKC MLKJRDHC was founded in 1980, and holds events celebrating the life and work of Dr. Martin Luther King, Jr. and his values of justice and equality for all.
The Bricktown Events center is located on 429. East California Avenue in OKC. For more information about the event, contact Cresha Redus at 405-627-2475, or visit www.MLKjobfair.com.